Dynamic Zenergy provides business advisory consulting services specialising in business planning, building business value, profit maximisation and exit and succession planning.
We provide our services by utilising many MAUS tools and resources to achieve your desired outcomes. We also offer outsourcing services through our partnership with outsourcing services (BPO) provider to help streamline business processes and systemise businesses to survive and thrive by leveraging your time through Virtual Assistants.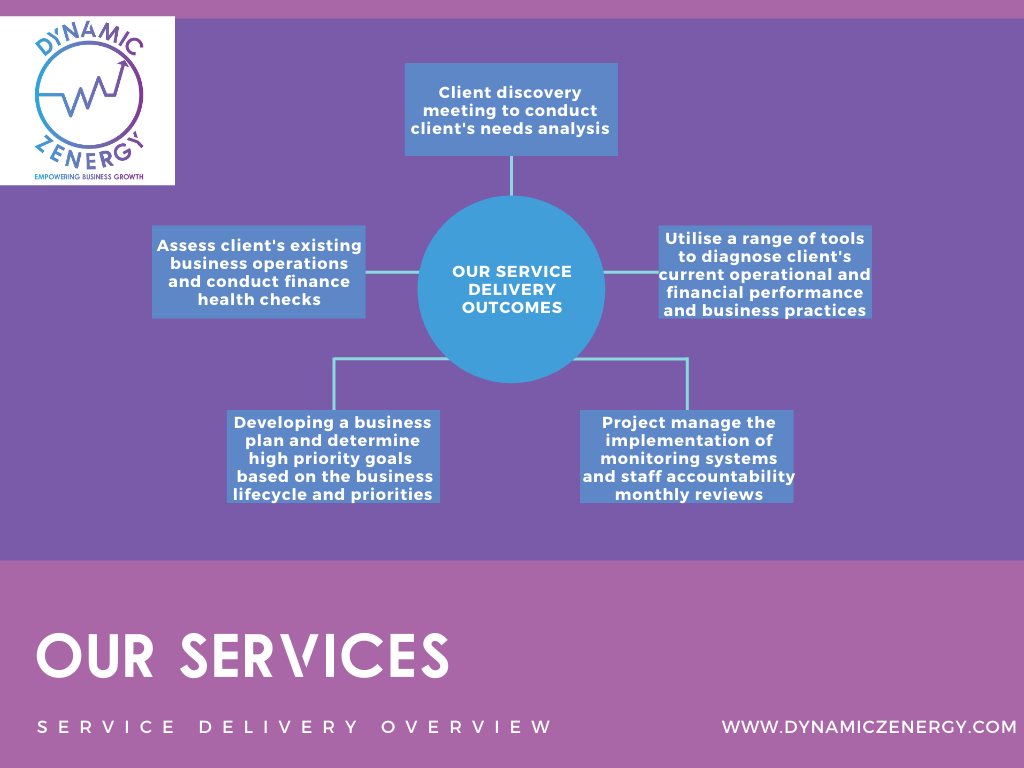 Our mission is to help accelerate the growth of small to medium-sized organisations by empowering company owners and managers to effectively implement their business plans to maximise return when selling and exiting the company as part of exit and succession planning strategies.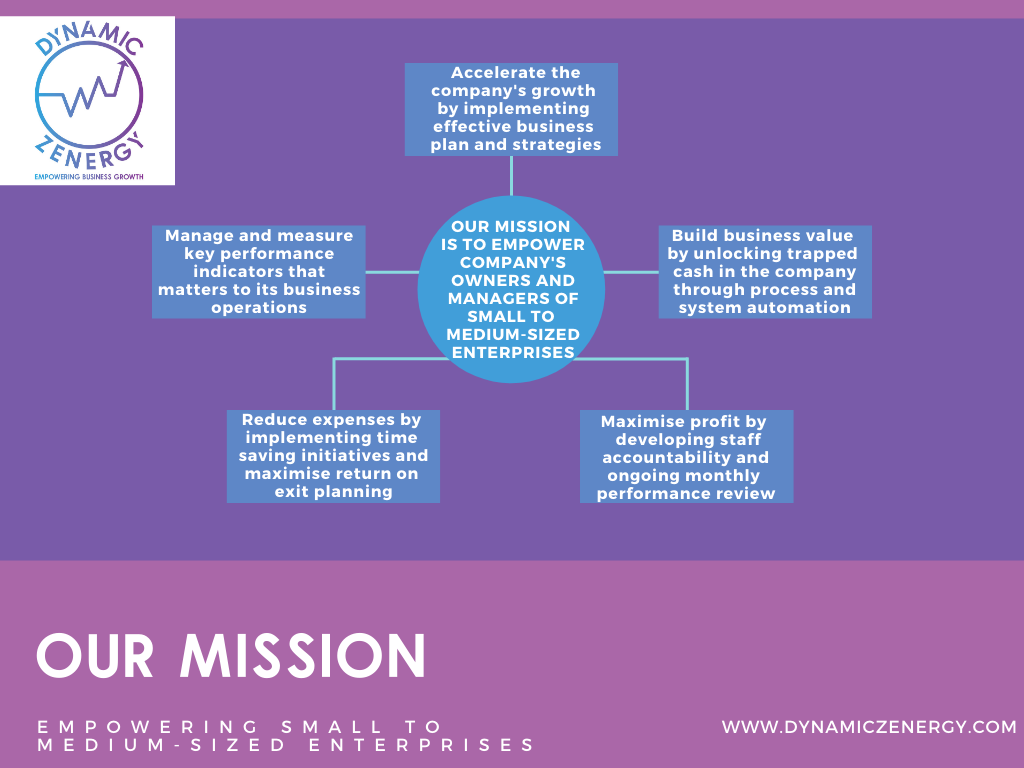 We are a part of an international group of over 10,000 advisors that help small to medium-sized firms accelerate their business growth by leveraging the power of business management systems automation and process improvements.
We partner with organisations in building high-performance businesses by cultivating best practices. Our value-based services utilise MAUS proven training and process methodologies and leverage the award-winning cloud-based MAUS software that has been developed for over 20 years and trusted by over 60,000 businesses across over 55 countries in over 230 different industries.